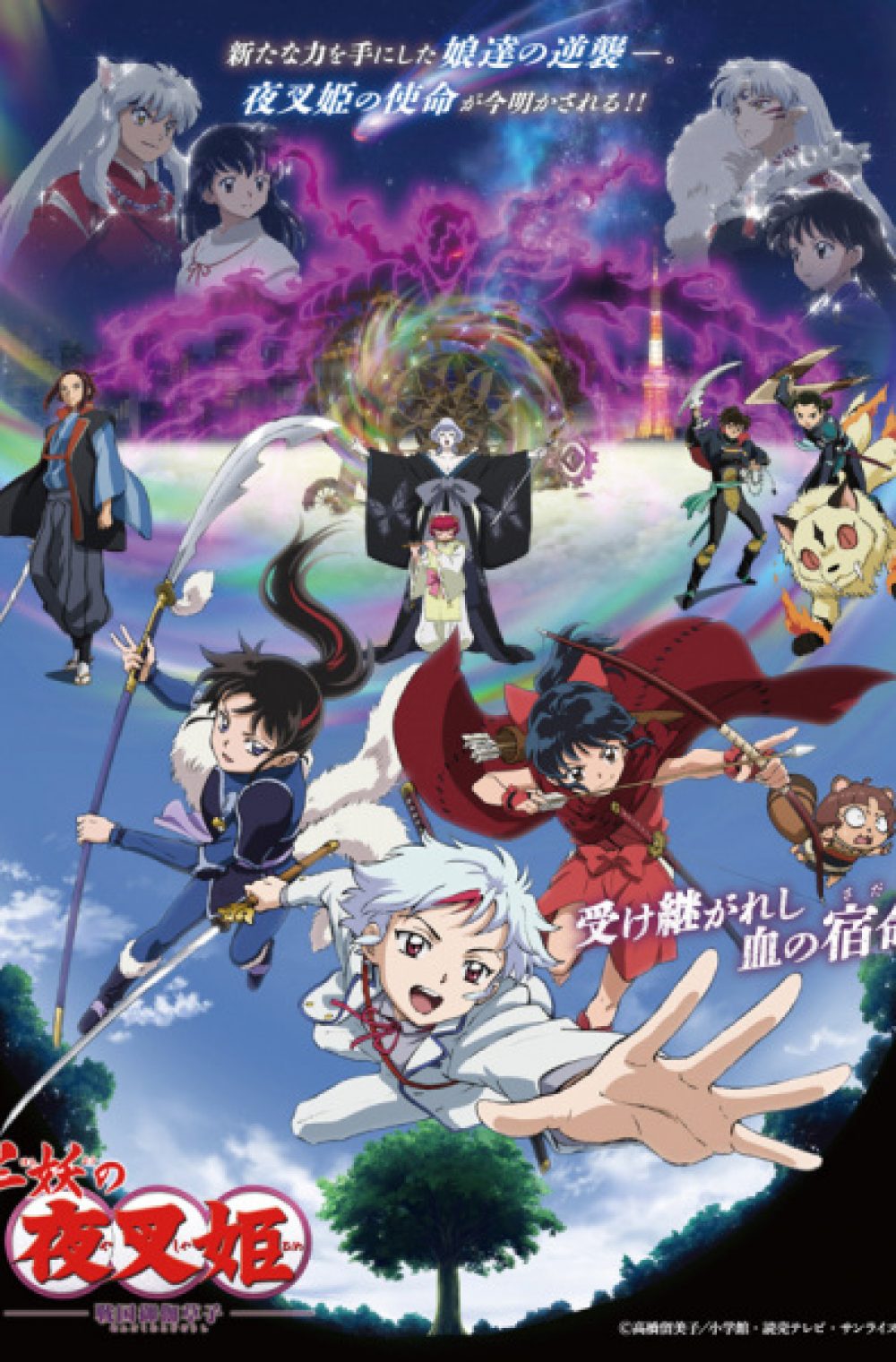 Hanyou no Yashahime Season 2: Sengoku Otogizoushi – Ni no Shou
Yashahime: Princess Half-Demon: The Second Act
Summary
Second season of Hanyou no Yashahime: Sengoku Otogizoushi.
Yashahime: Princess Half-Demon' anime is set 6 months after the events of 'InuYasha: The Final Act.' Sesshomaru and Rin's twin daughters, Towa and Setsuna, live happily in Feudal Japan. One day, a forest fire separates the two. The four-year-old Towa was transported to modern-day Japan through a portal. There, she was adopted and raised by Kagome Higurashi's younger brother, Sota.
A decade later, the portal reopens. Towa and Setsuna get reunited. Unfortunately, Setsuna has no memories of her twin sister at all. Inuyasha and Kagome's only daughter, Moroha, joins the two, and together, they embark on an epic adventure to figure out their past and accomplish an important mission.
The first season ended with a cliffhanger. Towa and Setsuna's combined power was unable to take down the Demon Beast King. In a shocking twist, Setsuna was killed during the battle with Kirinmaru. This is a painful ending, especially for Towa, who's now lost her sister twice. The second season is expected to follow Towa as she attempts to take down Kirinmaru once again, together with Moroha.
Related Anime
Prequel: Hanyou no Yashahime: Sengoku Otogizoushi
Tags: Hanyou no Yashahime Season 2 anime, Watch Hanyou no Yashahime Season 2, Watch Hanyou no Yashahime Season 2 Online, Watch Hanyou no Yashahime Season 2 English Sub, Download Hanyou no Yashahime Season 2 English Sub, Stream Hanyou no Yashahime Season 2, Hanyou no Yashahime Season 2 English Sub, Hanyou no Yashahime Season 2 Episode 1 English Sub, Hanyou no Yashahime Season 2 Anime Free English Sub, Hanyou no Yashahime Season 2 Ep 1 English Sub, Hanyou no Yashahime Season 2 Ep 2 English Sub, Hanyou no Yashahime Season 2 Episode 2 English Sub, Hanyou no Yashahime Season 2 Bluray English Sub, Hanyou no Yashahime Season 2 BD English Sub