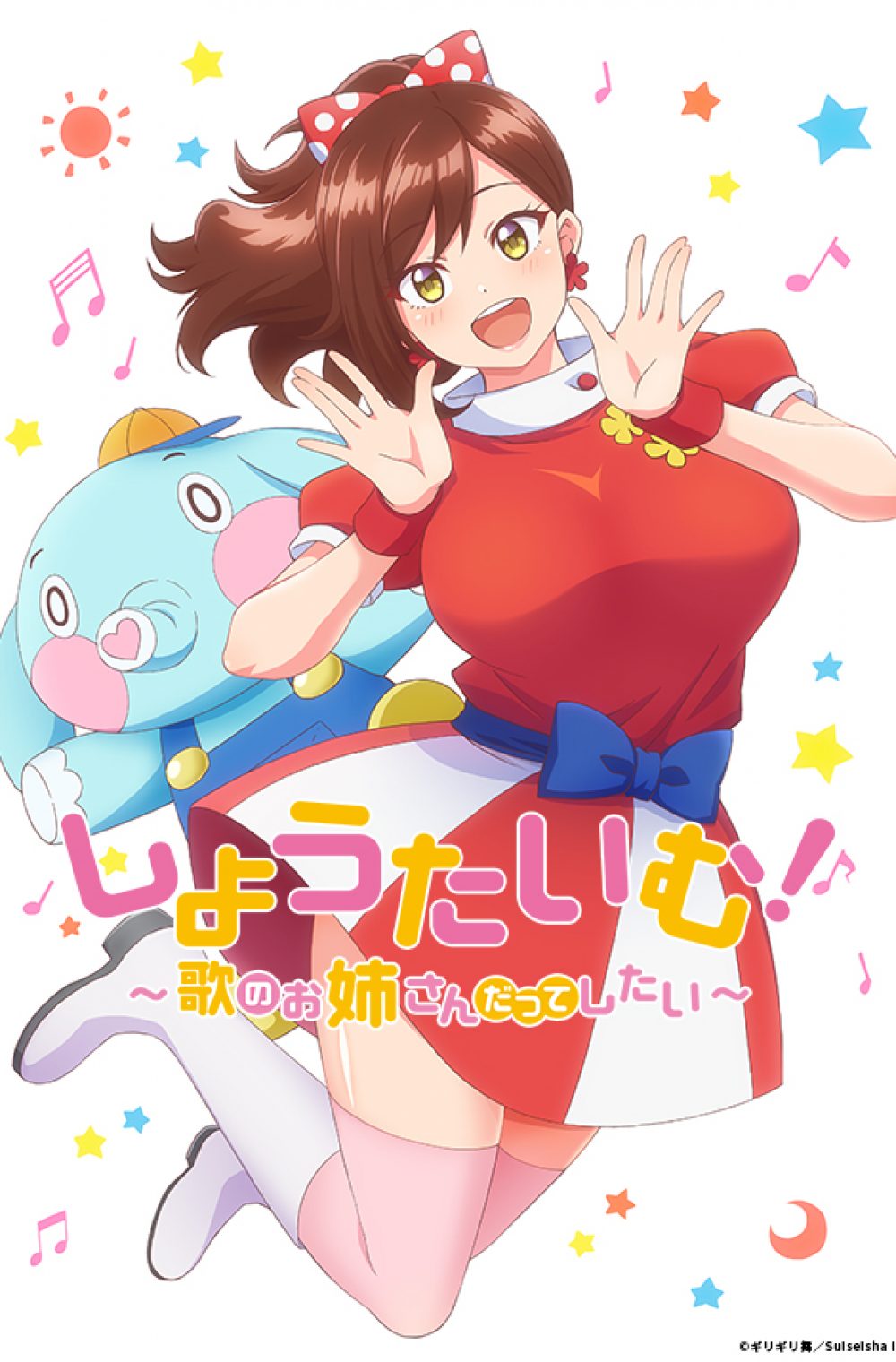 (TV) Showtime! Uta no Onee-san Datte Shitai
しょうたいむ! ~歌のお姉さんだってしたい~
Summary
A sexy love story between a single father and a children's TV idol.
Anime adaptation of Uta no Onee-san Datte H Shitai: Konna Kao, TV no Mae no Minna ni wa Miserare nai yo…
Characters:
Minami Takasaki (Minami Onee-san): Ricca Kitami
The star of the educational TV program Onee-san to Utaou (Singing with Big Sister). Her work is very fulfilling, but at the same time, she feels lonely in that she's not free to pursue romantic relationships.
Shouji Fujimoto: Sen Yagami
A single father who is trying to become a picture book author. Since his wife passed away, he has been raising his daughter Kana by himself. He hasn't had a relationship in years.
Related Anime
Uncensored Version: Showtime! Uta no Onee-san Datte Shitai (Uncensored)
Tags: Showtime Uta no Onee-san Datte Shitai anime, Watch Showtime Uta no Onee-san Datte Shitai, Watch Showtime Uta no Onee-san Datte Shitai Online, Watch Showtime Uta no Onee-san Datte Shitai English Sub, Download Showtime Uta no Onee-san Datte Shitai English Sub, Stream Showtime Uta no Onee-san Datte Shitai, Showtime Uta no Onee-san Datte Shitai English Sub, Showtime Uta no Onee-san Datte Shitai Episode 1 English Sub, Showtime Uta no Onee-san Datte Shitai Anime Free English Sub, Showtime Uta no Onee-san Datte Shitai Ep 1 English Sub, Showtime Uta no Onee-san Datte Shitai Ep 2 English Sub, Showtime Uta no Onee-san Datte Shitai Episode 2 English Sub, Showtime Uta no Onee-san Datte Shitai Bluray English Sub, Showtime Uta no Onee-san Datte Shitai BD English Sub