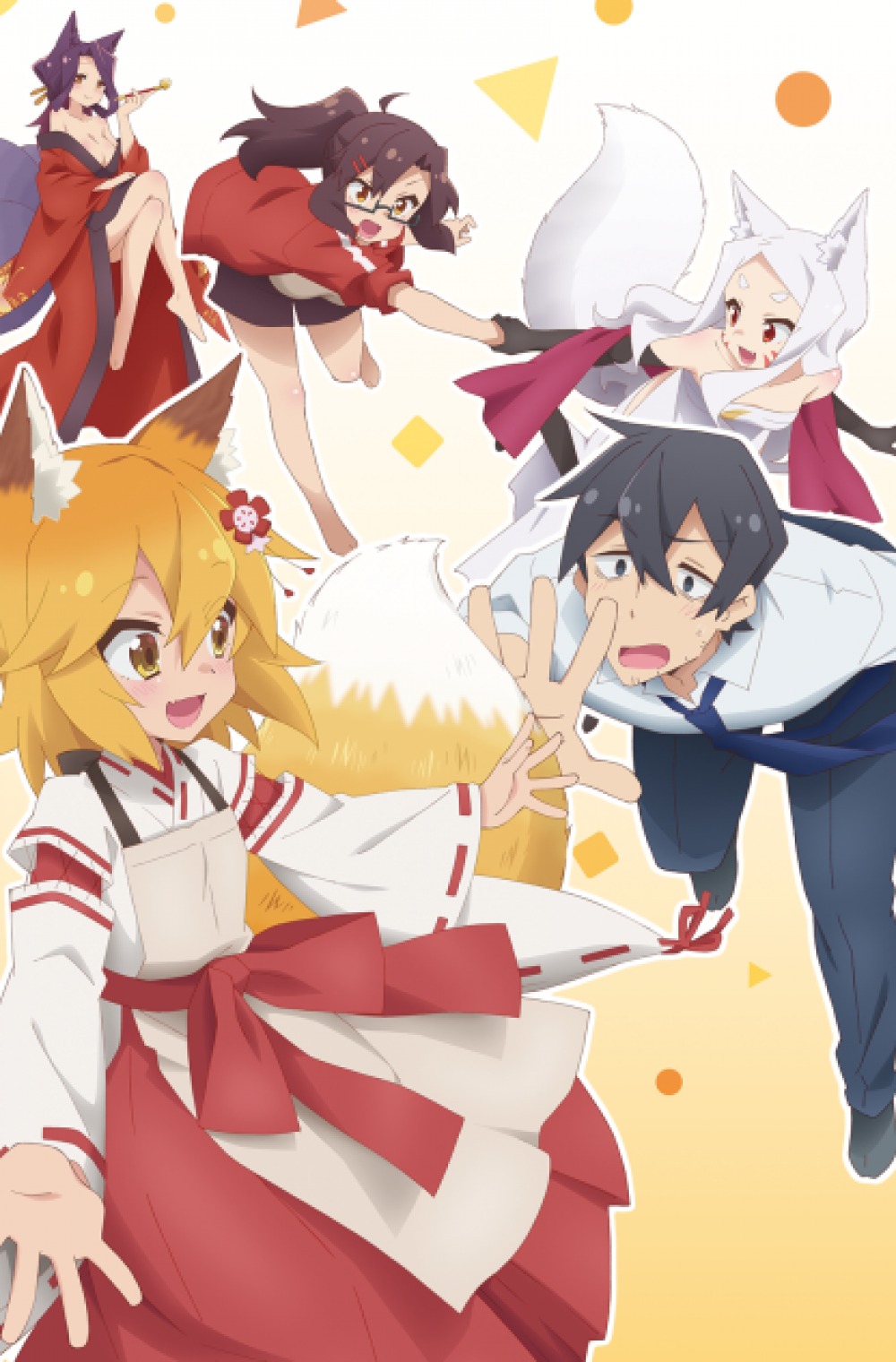 Sewayaki Kitsune no Senko-san + Omake
Sewayaki Kitsune no Senko-san , 世話やきキツネの仙狐さん
Summary
Included Omake: Super Senko-san Time bundled with Bluray/DVD releases.
The everyday life of Nakano, a salaryman working for an exploitative company, is suddenly intruded upon by the Kitsune, Senko-san (800 Years Old – Young Wife). Whether it be cooking, cleaning, or a special service…She'll heal his exhaustion with her tender care.
Nakano's everyday life consists of overworking himself as a salaryman, taking the last train home, getting 4 hours of sleep, and eating cup noodles. One day though, he comes home to see a cute fox spirit girl cooking and greeting him with a smile!
Her name is Senko, and she's a divine messenger fox of 800 years! Her mission is to ease the anxiety and darkness plaguing humanity, and thus she has come to pamper and take care of Nakano by cooking, cleaning, and more! And so begins Nakano's new life of adjusting to the strange Senko's well-meaning hand in giving him a warmer, fluffier life!
Sewayaki Kitsune no Senko-san anime, Watch Sewayaki Kitsune no Senko-san, Watch Sewayaki Kitsune no Senko-san Online, Watch Sewayaki Kitsune no Senko-san English Sub, Download Sewayaki Kitsune no Senko-san English Sub, Stream Sewayaki Kitsune no Senko-san, Sewayaki Kitsune no Senko-san English Sub, Sewayaki Kitsune no Senko-san Episode 1 , Sewayaki Kitsune no Senko-san Anime Free English Sub, Watch Sewayaki Kitsune no Senko-san Ep 1,Watch Sewayaki Kitsune no Senko-san Special, Watch Sewayaki Kitsune no Senko-san Omake