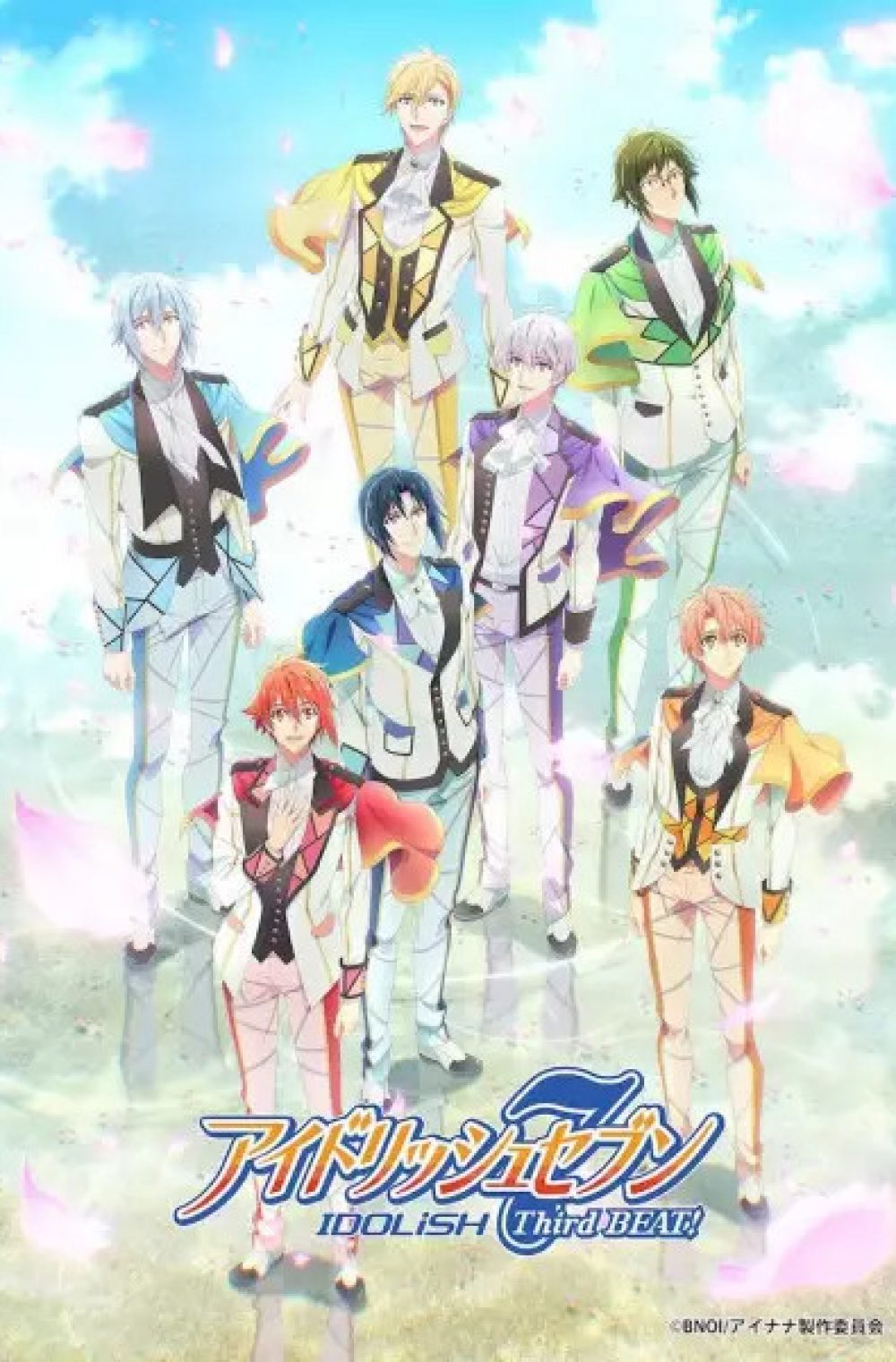 IDOLiSH7: Third Beat!
IDOLiSH7 Season 3
| | |
| --- | --- |
| Share | |
| Rating | |
| Genres: | Music |
Summary
Third season of IDOLiSH7.
Kujo starts carrying out his plans to defame Gaku and Ryu, in attempt to make Tenn become a solo artist to better achieve his goal of nurturing the idol who will surpass the missing Zero. Meanwhile, a new group ZOOL makes their debut, but they're giving the other idols the cold shoulder. Worse is when more of the past – especially related to Zero's lyricist Haruki Sakura – continues to surface. And it seems ZOOL's manager, Ryo Tsukumo, also has his own evil plans.
Related Anime
Prequel: IDOLiSH7: Second Beat!
Sequel: IDOLiSH7 3rd Season Part 2
Tags: Idolish7 Season 3 anime, Watch Idolish7 Season 3, Watch Idolish7 Season 3 Online, Watch Idolish7 Season 3 English Sub, Download Idolish7 Season 3 English Sub, Stream Idolish7 Season 3, Idolish7 Season 3 English Sub, Idolish7 Season 3 Episode 1 English Sub, Idolish7 Season 3 Anime Free English Sub, Idolish7 Season 3 Ep 1 English Sub, Idolish7 Season 3 Ep 2 English Sub, Idolish7 Season 3 Episode 2 English Sub, Idolish7 Season 3 Bluray English Sub, Idolish7 Season 3 BD English Sub