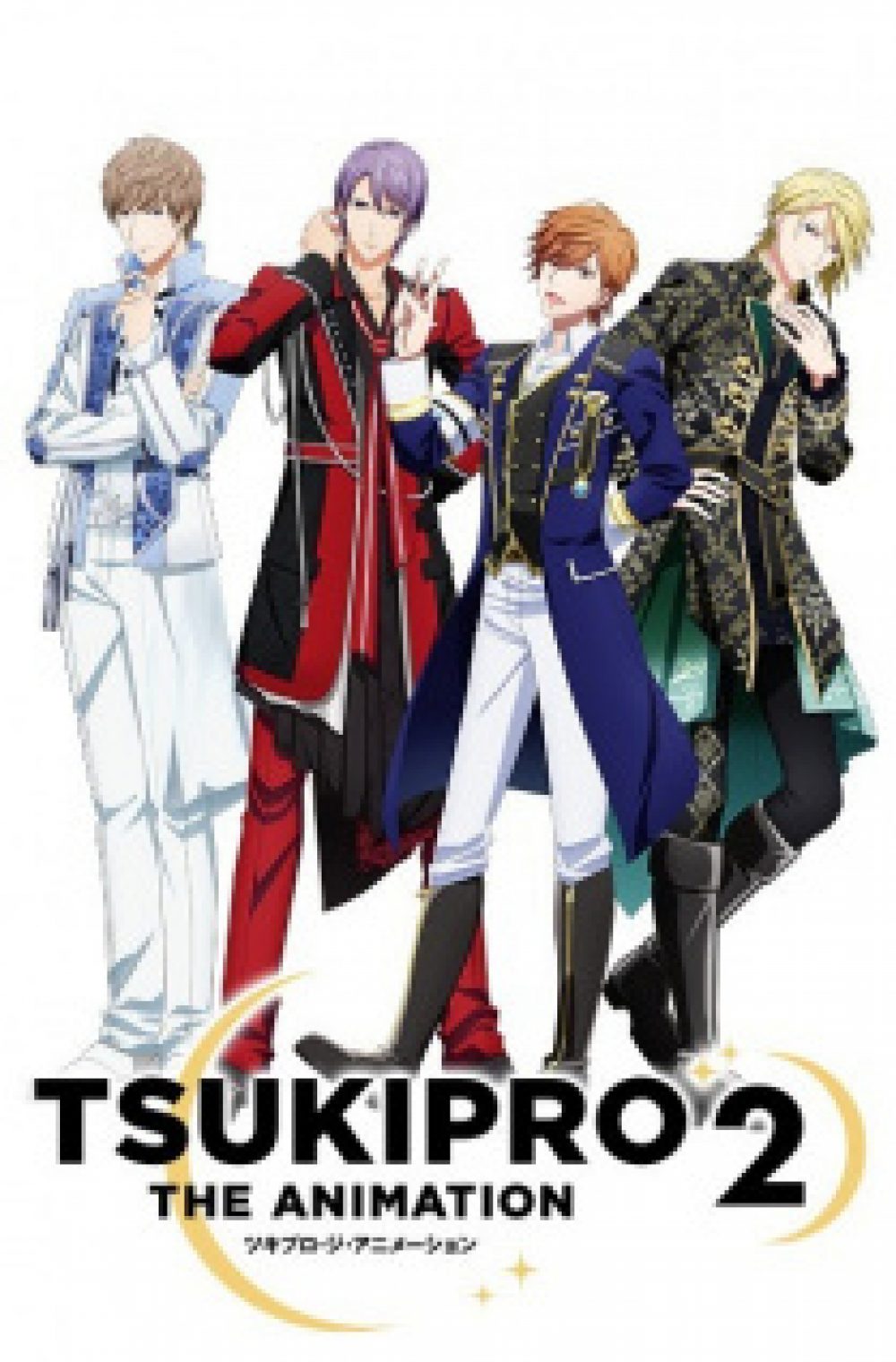 Tsukipro The Animation 2
TSUKIPRO THE ANIMATION 2
| | |
| --- | --- |
| Share | |
| Rating | |
| Genres: | Music |
Summary
Second season of Tsukipro The Animation.
The series was originally announced at the end of the previous anime series' thirteenth episode. On June 19, 2020, it was revealed that the second season was finally going ahead and would premiere in 2021.
Later, on November 7, 2020, the first day of TSUKIPRO Sohonten, it was officially announced that the series will premiere in Summer, 2021.
On March 25, 2021, TSUKINO announced the titles for the four new opening songs for the series, Gonna Be Alright (SOARA), Jiyū no Tabiji (Growth), LOVE 'Em ALL (SolidS), & YOUR FREEDOM (QUELL). This was accompanied by official PVs for all four songs, as well as the reveal that the anime will premiere in July.
Tags: Tsukipro Season 2 anime, Watch Tsukipro Season 2, Watch Tsukipro Season 2 Online, Watch Tsukipro Season 2 English Sub, Download Tsukipro Season 2 English Sub, Stream Tsukipro Season 2, Tsukipro Season 2 English Sub, Tsukipro Season 2 Episode 1 English Sub, Tsukipro Season 2 Anime Free English Sub, Tsukipro Season 2 Ep 1 English Sub, Tsukipro Season 2 Ep 2 English Sub, Tsukipro Season 2 Episode 2 English Sub, Tsukipro Season 2 Bluray English Sub, Tsukipro Season 2 BD English Sub